Spring is in here and it's in the air. You're getting ready to be outdoors in your garden again, or, you're ready to become a gardener.
Hopefully, you've made plans and you know what you want to grow and how you want to set up your garden.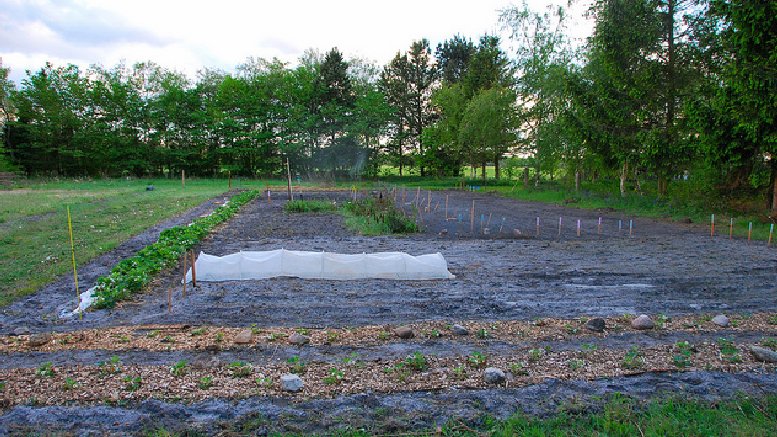 Photo Credit: The Garden – Julochka – Flickr
You need to start preparing your garden beds. If you are using raised beds, get them made. If you're using pots now is a good time to purchase them, along with your seeds and all the other garden tools and accessories you will be needing.
I came across this very informative and helpful article on Earth Easy's website and decided to share it with you.
Early Spring Garden Yard Tasks
Clear drainage ditches. Leaves and debris gather in drainage areas over the winter. Now is the time to ensure that the spring rains will have adequate runoff. Spring seedlings do best in soil which drains well. Because vegetative growth is at a low point in early spring, this is the easiest time of year for clearing drainage ditches. And be sure to put the cleared material, usually dead leaves and small branches, into the compost. Spring compost piles are commonly short on carbon-rich materials, and every addition helps.
Repair any bowed sides to raised beds. Fix trellises and fencing give way. Any bowed or leaning sides should be fixed now. Dig back the soil behind the bowed side and drive in new stakes on the inside of the sideboards with a slight inward lean. Push sideboards up to stakes and fasten well with screws or nails. If you are interested in purchasing a raised bed, we have a comprehensive selection of Raised Garden Beds available in our online store.
Weed young spring weeds. Mulch bare spots in beds. Any weeds which appear in your garden beds will be easiest to pull now, as the roots are shallow. Covering bare spots with mulch or ground cover will minimize the emergence of new weeds. Adding mulch to a depth of 3 to 4 inches is usually sufficient. Black plastic sheeting can also be used to cover the beds before planting as a way to suppress emerging weeds. And if you flip the sheeting over once a week you may likely find slugs which have been hiding in the bed. This is a simple way to reduce the slug population in garden beds.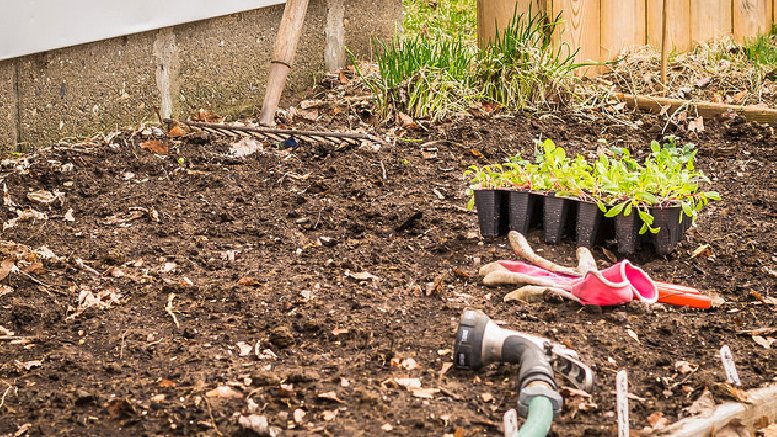 Photo Credit: Spring Gardening – Marci Leigh – Flickr
Some other interesting points:
Plant out daffodils, lilies, crocus, hyacinth and any other bulbs. Early spring is the time to set out bulbs which were forced in pots or bowls in the house. Some may bloom next spring, others may take two or three years to rebuild enough food reserve to support flowering.
Stakes can also be put in the ground now for sprouting perennials such as asparagus, which may need support for it's tall ferns later in the season in gardens exposed to wind. Be sure to set the stakes well clear of the root mass so as not to disturb emerging shoots.
To read this entire very informative article go to the website at Earth Easy.